By Mark Walsh
THE Liam McCarthy Cup will not be doing its customary tour of the winning county this year, another anomaly that 2020 has thrown up. However, success on Sunday will mean no less in the hearts of the Limerick and Waterford players and supporters alike, watching steadfastly from home.
Holding the cup aloft on the steps of the Hogan Stand will be as good as it gets for either Declan Hannon or Conor Prunty, who has assumed captaincy duties for Waterford in Pauric Mahony's absence. Hannon has the opportunity to join an elite band of hurlers to have captained his county to at least two All-Ireland titles, the last man being Anthony Daly in 1995 and 1997.
The native of Ahane anchors Limerick's most solid line of the pitch, where the irrepressible Diarmaid Byrnes and the thoroughbred Kyle Hayes flank Hannon. Hayes strode along the Croke Park turf and clear of Galway counterparts a couple of times the weekend before last, unlucky not to claim a second half goal, and it's that type of fearless abandon that is one reason behind why John Kiely decided to move him away from centre-forward.
Jack Fagan may be occupying the space where Hayes operates, and the display the Meath man gave in fetching balls in the second half against Kilkenny was a joy to behold. Twice Fagan plucked the sliotar from the skies to set up goals for Stephen Bennett and Darragh Lyons.
There was a nod to the swashbuckling nature of the Waterford team of the '00s in that comeback against the Cats. Outscoring Kilkenny 1-11 to 0-4 in the third quarter, Bennett lit the fuse with his solo goal, an effort that Dan Shanahan or Paul Flynn would gladly have placed their name beside.
Among other things, what makes Waterford particularly dangerous opposition in this final, is the continued form of Austin Gleeson. His four second half points were a highlight in the semi-final, but it was insatiable appetite for work which perhaps heralded his return to something resembling the form that made him the 2016 Hurler of the Year aged 21.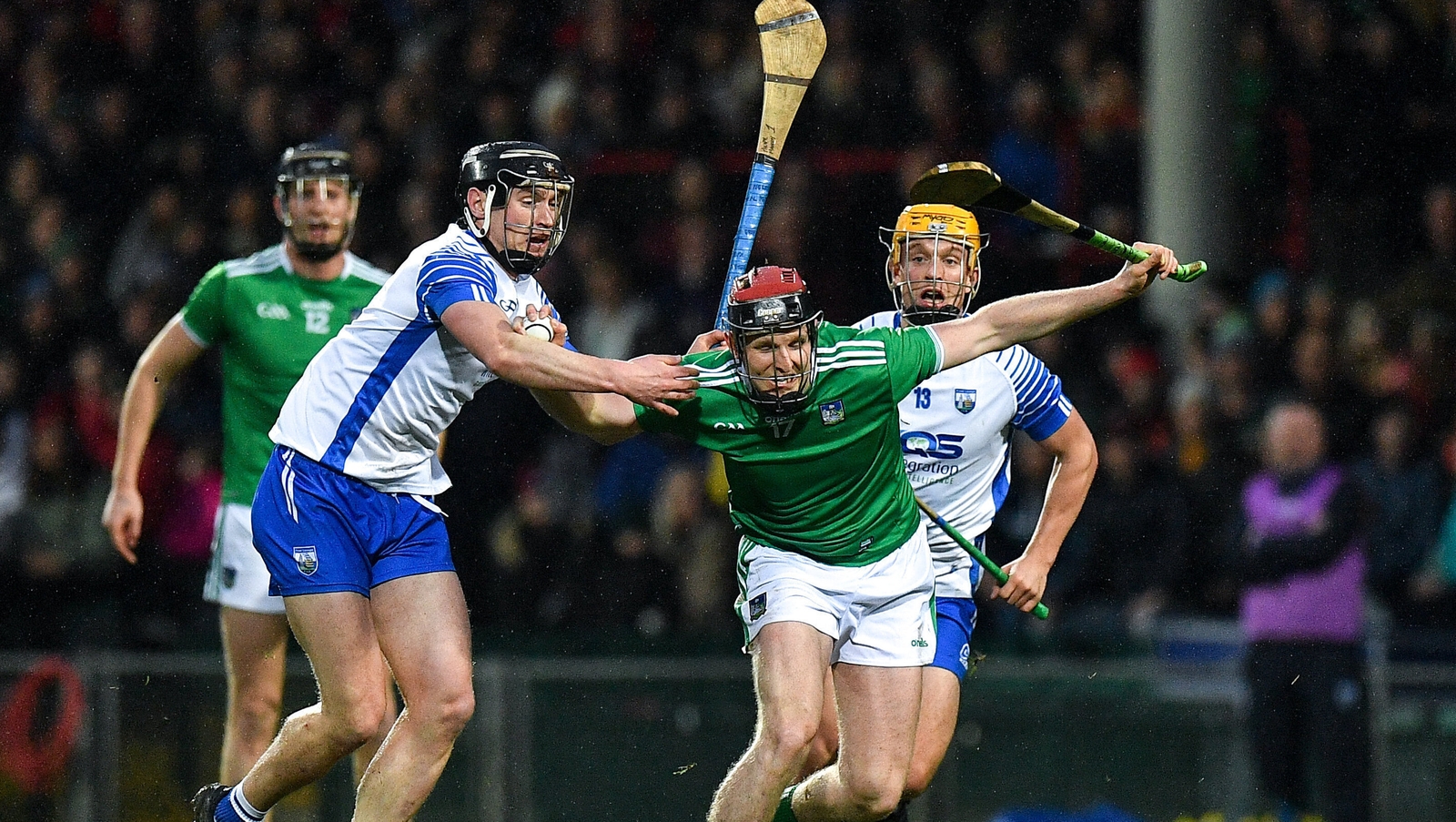 Tipperary men Liam Cahill and Michael Bevans have reinvigorated Waterford this year, and allowed them to throw the shackless off when it comes to their rhythm of play, following two barren years without a SHC win 2018 and 2019.
The Waterford management team will no doubt have plans in place to counteract Limerick's aerial ability and their penchant for scoring from deep. Fagan, Gleeson, Neil Montgomery, Calum Lyons and Tadhg de Búrca are themselves all well capable of spectacular catches, and it is likely Kevin Moran will be detailed to track Gearóid Hegarty.
Aged 33 and captain in 2017, Moran is gearing up for his third All-Ireland final appearance, the one remaining link to the Déise's ill-fated loss to Kilkenny in 2008. It was also be interesting to see how Waterford manage de Búrca's position at centre-back.
Excellent again this campaign mopping up ball in front of his full-back line, and getting forward to point late on in the semi-final, he would not be regarded as a man-marking centre-back, which is relevant if and when Cian Lynch occupies a position in the centre of Limerick's attack.
Lynch first went to the centre-forward position against Tipperary, and was lethal in terms of linking the play. It is perhaps not much of a surprise then that was the only game of Limerick's four in which they have rattled the back of the opposition net. Aaron Gillane netted twice on that occasion, and Séamus Flanagan once. They have been Limerick's three goals this All-Ireland campaign.
It is their shooting and general accuracy from range which remains the deadliest string to their bow. In the four wins recorded against Clare, Tipp, Waterford and Galway, they've scored 111 points. Gillane top scores unsurprisingly with 2-34, 1-7 from play, while Hegarty (0-13) is Limerick's top scorer from open play. In all, 14 different players have accounted for scores for John Kiely's side this term.
Gillane's return to training this week is a major boost, while David Dempsey is in contention for a place among the 26. Who will partner Gillane in the inside line will be of interest, as Peter Casey's appearance off the bench against Galway, in a game where Limerick were wasteful, will have put pressure back on Flanagan and Graeme Mulcahy.
Darragh O'Donovan and Will O'Donoghue may be selected in midfield to allow for Lynch to push on. The battle around the middle third has all the hallmarks of being match-winning, and Limerick's six-foot plus contingent of Hegarty, Hayes, Byrnes, O'Donoghue and others have the capability to build such a platform.
On the other hand, Waterford seem the side best equipped side in the country to match them. Montgomery was excellent off the bench against Kilkenny, and has a great engine to go with physical prowess, while the immense Jamie Barron will dart about the field from his midfield berth, affecting the play as he goes, an outlier in terms of stature to the bigger men surrounding him.
The sides were level at the second water break of the Munster final, before Limerick powered home with seven of the final ten points. In 2007, when they usurped a fancied Waterford side in that year's semi-final, Limerick scored five goals to Waterford's two.
Their manager 13 years ago was Richie Bennis. In relation to Dan Shanahan's incredible haul of eight goals from his four games previous games that summer, Bennus proclaimed in his post-match victory speech along the Hogan Stand sideline, that "We got five goals, and Dan-the-Man got none."
Even if Limerick manage one major on Sunday, it will surely provide them with enough leeway to outscore Waterford on the points gained tally. This group are too good not to win a second All-Ireland, and have the firepower to do so even without striking the back of the net, and as a consequence, extend Waterford's wait for Liam into another year.
VERDICT: LIMERICK.