ALL-IRELAND SENOR HURLING CHAMPIONSHP SEMI-FINAL
GALWAY VS LIMERICK
By Mark Walsh
SOMETHING to warm the restless soul and aching bones, in the depths of the last Sunday in November, the repeat of the 2018 All-Ireland hurling final has the potential to do just that.
Sub-plots aplenty fill the background noise of a game that will be played by a group of strapping men who can move at rapid pace, and make the ball travel and weave in similar fashion.
Before Dublin and Laois got this All-Ireland campaign underway on October 24th, an analysis of Limerick and Galway's respective strengths, would have mined a result that they were two of the teams most suited to winter hurling. The simple reason for this is the group of aforementioned men who will be wearing green and maroon and white on Sunday in Croke Park.
Think of Limerick's half-back line of Diarmuid Byrnes, Declan Hannon and Kyle Hayes, and Gearóid Hegarty and Aaron Gillane in their forward arsenal. In Galway's camp, Daithí Burke, Joseph Cooney, Gearóid McInerney, Joe Canning and Conor Whelan fit the bill in terms of the physical stakes.
Limerick have had an extra week to prepare since their Munster final defeat of Waterford, but Galway's victory over the reigning All-Ireland champions last Saturday was a fillip, light years removed from any in-house training game.
Aidan Harte served Galway with utter diligence throughout the '10s, in a number of positions, so wearing number two on his back, it was fitting in some ways that it was his 67th minute goal which provided Galway with enough of a cushion to see off Tipperary's challenge.
Galway spurned a couple of goal chances in the Leinster final defeat to Kilkenny, opportunities which Kilkenny didn't, and that was ultimately the difference between the sides in the finish. Under Micheál Donoghue, Galway won the 2017 All-Ireland scoring two goals against Dublin in their first outing, and failing to find the net in their remaining four games.
Shane O'Neill clearly stressed the need for his men to go for goal against Tipp, as he was aware another blank sheet in the goal column would not have sufficed. Brian Concannon signalled their intent on that front, drawing an early save from Brian Hogan, before his cousin Cathal Mannion and Concannon himself, did find the back Hogan's net in the first period. Harte rounded off affairs on that front.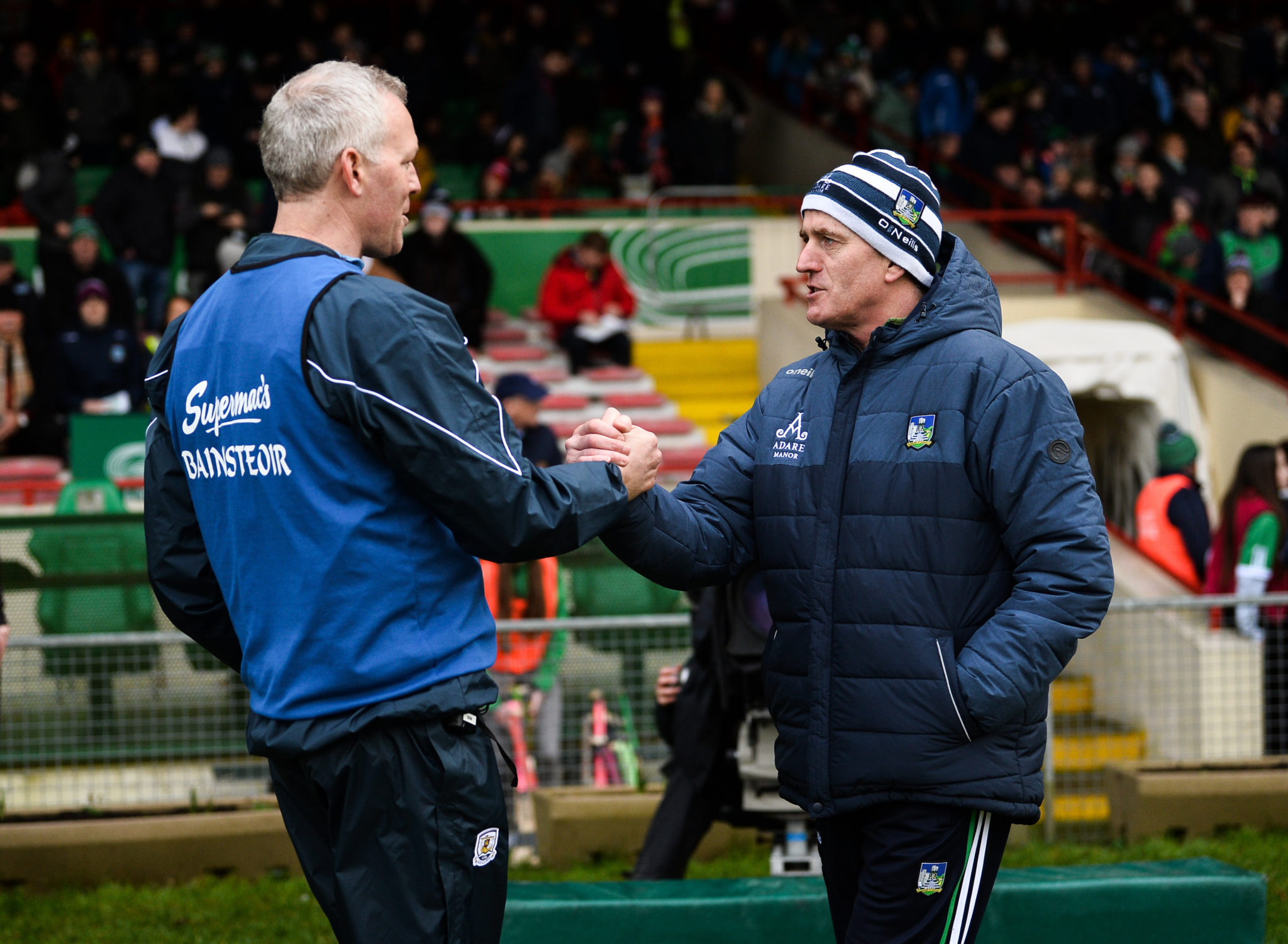 Whelan and Concannon are developing a great understanding in Galway's two-pronged inside attack, a format which has allowed Galway to operate with a sweeper in their last two games. Whelan's likely battle with Seán Finn, perhaps the best corner-back operating on the island, will be one of the most of important in Croke Park on Sunday.
Bruff's Finn kept a tight rein on Kinvara's Whelan in the 2018 final, Whelan breaking free to score a goal in the midst of Galway's incredible late drive to try and salvage a draw from a final that Limerick should have had had closed off. We all know what happened with Canning's free which dropped into short and Tom Condon came out with possession to herald Limerick's famous win.
Canning is operating well in the half-forward line, and his 37 points from three fixtures, having recently turned 32, is a display of his continuing importance to Galway's cause.
Canning and his colleagues will have an important role to play in securing primary possession for Galway on their own puckouts when going long, up against Limerick's much-vaunted half-back line. John Kiely's side base much good of what they do on getting go-forward from their middle eight.
Byrnes has scored eight points from wing-back, and it looks likely that Hayes will continue in his new posting on the other wing of Limerick's half-back line. Will O'Donoghue hurled a lot of ball in their wins over Tipperary and Waterford from midfield, while it will be interesting to see where 2018 Hurler of the Year Cian Lynch ends up. If Lynch is midfield, Galway will likely designate a specific man-marker to him.
Gearóid Hegarty and Joseph Cooney are two huge men who will surely follow one another. Both have the capabilities to score from distance. Hegarty has done it nine times in Limerick's three games and been a revelation, while the same can be said of Cooney, whose repositioning in the half-back line has worked a treat.
Limerick were comfortable in beating Clare and Tipp, until Waterford pushed them for the majority of the Munster final. Much has been spoken about their scoring bursts following the respective water breaks, and the ability off the bench in the likes of Séamus Flanagan, Pat Ryan, David Dempsey and others.
Both sides can score heavily from distance, while the battle of wits on the sideline between the two Limerick natives, O'Neill and Kiely, will be as intriguing as anything which takes place between the white lines in some respects. Shane O'Neill have a good spread of knowledge on the Limerick players from his time managing Na Piarsaigh.
Neither Galway nor Limerick will rest easy until they have won a second All-Ireland. It is Kiely's side who may just have enough to get over the line in what promises to be an early Christmas cracker of an encounter.
VERDICT: LIMERICK.